♥ BUY THE BOOK ♥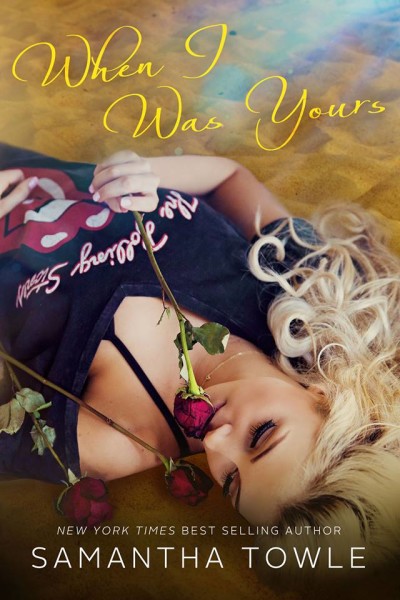 "What?" I stared back at him, unblinking.
He moved closer, taking my face in his hands. "I love you, Evie. I look into the future, and the only thing I see clearly is you. Marry me."
What's an eighteen-year-old girl who was madly in love with her nineteen-year-old boyfriend say?
Twenty-four hours later, I married Adam Gunner at a Vegas chapel to the sounds of "Livin' on a Prayer" by Bon Jovi. Not the best omen. I get that now.
Then, exactly one week later, I left him. I walked out, leaving behind my wedding ring, annulment papers, and my heart, and he never knew why.
I haven't seen him since. Not in ten long years.
Now, he's here, standing before me. Looking at me with nothing but hurt and hatred in his eyes, he wants answers.
Release Date: November 10, 2015

I received a copy in exchange for an honest review!
What I say:
I'm a big Samantha Towle fan-girl and I'm a bit of a sucker for a second chance romance, so this was always going to be winner for me. The story is emotional and intense.
We meet Adam and Evie years after they were supposed to get their HEA. They're living apart and are both miserable. Even ten years later Adam still doesn't know why Evie left him after their wedding. Similarly Evie hasn't been able to forget her first love and has been miserable without him.
On first glance you could be forgiven for thinking the plot follows the classic 'rich playboy meets poor good girl' narrative, but it's really about so much more. There's drama, heartbreak and loss, but the story is also full of romance, friendship, sexy times and love.
I have to admit I did have my suspicions about the big reveal, but it didn't lessen my enjoyment in reading about the events, and getting some answers from Evie. I also enjoyed the time hops. This surprised me as I often find them irritating, but Towle incorporates the flashbacks so seamlessly into the plot that I really liked them.
The moment when Evie and Adam meet again is intense and kinda stressful, but Holy chemistry batman! There are lots of naughty scenes, so this ones not for younger readers.
I liked Adam and even though he was very different from Towle's ultimate BBF creation, the dream that is Jake Wethers, I loved his dedication, swagger and charm. Evie is sweet and thoughtful but she's not a pushover. Without dwelling too much on Towle's other books, I was pleased to see Evie wasn't Tru or Andi 2.0!
I'd love to read more about Casey or Max please Samantha...
4 - 4.5 Stars in my Sky!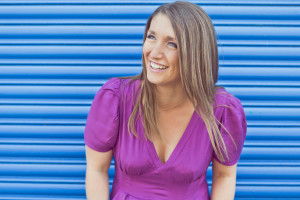 New York Times, USA Today, Wall Street Journal and international bestselling author Samantha Towle began her first novel in 2008 while on maternity leave. She completed the manuscript five months later and hasn't stopped writing since.
She has written contemporary romances, THE MIGHTY STORM, WETHERING THE STORM, TAMING THE STORM, TROUBLE, REVVED and REVIVED.
She has also written paranormal romances, THE BRINGER and the ALEXANDRA JONES SERIES, all penned to tunes of The Killers, Kings of Leon, Adele, The Doors, Oasis, Fleetwood Mac, and more of her favourite musicians.
A native of Hull and a graduate of Salford University, she lives with her husband, Craig, in East Yorkshire with their son and daughter.