Genre: New Adult Contemporary Romance
Publish Date: July 14th 2014
Cover Design: Okay Creation Sarah Hansen



~Synopsis~

As a physical sports therapist, Gail Bennett is accustomed to working with gorgeous athletes every day, but after falling for a few of these attractive men, she has been left heartbroken one too many times. When Gail's hours at work are unexpectedly cut, she must find a way to continue helping her parents pay for her sister's education. Reluctantly following her best friend's advice, Gail takes on a roommate with the one man she has been avoiding since the first time she laid eyes on him.
Damon Johnson loves a challenge, and he is not the type of man to back down when he wants something. From the first moment he meets Gail for dinner, he feels an inexplicable pull between the two of them. In his determination to have her, he finds himself helping her in any way he can.
Can Damon break through all the barriers Gail has so carefully placed around her heart and prove that he's different? Or will Gail's reservations keep her from falling in love?
One thought could change everything.
Buy Links:
Book #1 Beautiful Chances is free Monday to Friday on Amazon!
Author Spotlight: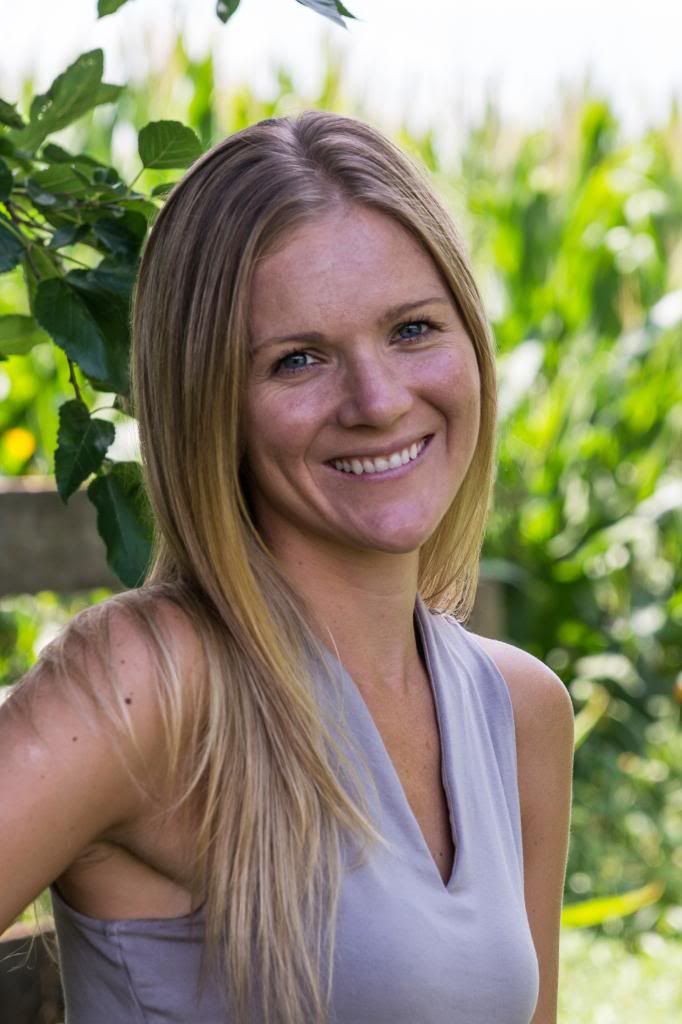 Alicia Rae is a Contemporary Romance Author who lives in Dekalb, Illinois, with her husband and three beautiful boys. Alicia has a passion for reading all types of romance, writing to bring a story to life, and photography.
Thank you to my dear sister, Kels, who showed me a few years ago how much I truly missed reading. And to my loving husband, for not throwing away my Nook, and planting the seed of writing into my mind. I am forever grateful. Xo
Readers, words cannot thank you enough for supporting me along this incredible journey. I hope you enjoy my novels as much as I do writing them. I thank each and every one of you.
Believe in yourself and follow your dreams...
Connect with the Author:
Facebook * Twitter * Blog * Goodreads
Ten Facts about "The Beautiful Series":
A Beautiful Thought is a heartfelt story of finding love when you least expect it. Gail came to me, struggling to find a way to continue helping her sister Caroline. And throughout The Beautiful Series, Damon Johnson has always had this dominant yet caring persona about him. He finds himself wanting to help Gail every step of the way. What he doesn't expect is the unexplainable pull he feels toward her. Can Damon break through all the barriers Gail has so carefully placed around her heart and prove that he's different? Or will Gail's reservations keep her from falling in love? One thought could change everything.

Beautiful Chances, My Beautiful, and Beautiful Dreams are the first three novels in the series, all revolving around Kyle Madison and Lily Tidsdale. Lily came to me instantly, but her heart was damaged and fragile. Kyle suddenly invaded my thoughts, wanting to protect and comfort her in his possessive, overbearing ways. He was perfect for my Lily. They complemented one another's strengths and weaknesses. Their story is one of healing a broken soul as the heart finds true love, yet battles against the fear of loss.

Beautiful Ties is a heartwarming, standalone novel of a woman, Abbey Madison, who builds a friendship with a young, neighborhood girl, Pearl. Their friendship quickly blossoms into a loving relationship. All the while, Abbey meets the man of her dreams, and she finds herself being tested between balancing her love between Jason and Pearl.

Blake Johnson, Jason Johnson, and Damon Johnson are all brothers as well as cousin's to Lily Madison. Abbey Madison is Kyle's younger sister.

The Beautiful Series tells a story of a family growing alongside one another as each person finds their own way in life. Will they each discover who they were meant to be with in life?

Blake, Jason, Damon, and Kyle form tight bonds in their friendships together as Lily, Abbey, Gail, and Audrey also share the same fate.

Beautiful Chances is based in Sanibel Island, FL. The rest of the series is based in Lake Tahoe, CA.

Each of the couples story can be read as a series or a standalone. As of now, there will be six stories in The Beautiful Series. However, this may change

J.

"A Beautiful Thought", Damon & Gail's story, will release on July 14, 2014. "A Beautiful Purpose, Blake & Audrey's story, will release on August 26, 2014.

The Beautiful Series order:
"Beautiful Chances" – Book One – Kyle & Lily
"My Beautiful" – Book Two – Kyle & Lily
"Beautiful Dreams" – Book Three – Kyle & Lily
"Beautiful Ties" – Book Four – Jason & Abbey (Standalone)
"A Beautiful Thought" – Book Five – Damon & Gail – releasing July 14, 2014 (Standalone)
"A Beautiful Purpose" – Book Six – Blake & Audrey – releasing August 26, 2014 (Standalone)
~ From the bottom of my heart, thank you
for taking the time to read my novels, and supporting me on this incredible journey. I hope you enjoy The Beautiful Series as much as I love writing it. <3 Alicia Rae.
Excerpt:
After throwing my last bag in the backseat of my black, four door, Ford F-250, I walked back into the hotel and checked out of my room. Because as of tonight, I was officially moving into Gail's apartment.
I remembered our night at dinner as I jumped into my truck, and I followed Gail's written directions to her place. She had seemed like the strong and independent type all through the evening. Then, when it had come time for her to ask me to move in with her, her eyes had filled with so much vulnerability, and I felt like someone had sucker-punched me in the gut. In that moment, it was as though something unexplainable had come alive inside me while sitting across the table from her, and I wanted nothing more than to wrap my arms around her and take care of her. I was fucking clueless as to why I'd felt that way. I'd never had that reaction to a woman before. I shook my head in awe. There was just something about her, and I couldn't put my finger on what it was.
Roommates. I sighed, tossing around the word in my mind.
I pulled into her parking lot while trying my damnedest to block the images of her that had been continuously repeating through my head. The way she smiled coyly at me. The unforgettable sound of her soft, genuine laughter. The look she had gotten in her eyes when she was nervous. She was f**king beautiful, and the thought of keeping my hands off of her, even though I was not looking for a relationship at the present time, did not seem to sit well with me. It would be the death of me.
I shut off my diesel truck, grabbed one of my bags from the backseat, and headed for her building. Once I found the door marked 13B, I let out a sigh. Time to turn my fate over to the big man upstairs, I thought as I rang her doorbell.
"Just a minute!" she yelled over the music on the other side of the door.
The song was abruptly cut off, and a lot of ruckus followed. I chuckled under my breath, wondering what she was up to in there. A few seconds ticked by, and then she whipped open the door. My eyes traveled with a slow, measured pace up and down the length of her body. Her hair was tied back into a ponytail, and she was wearing a loose-fitted white Nike tank top with a black sports bra underneath that hugged her breasts perfectly, and a pair of black nylon shorts. Her exposed skin was flushed as if she had been working out.
She looked f**king gorgeous, just like every other time I'd seen her.
"Hey, Damon," she said, offering a surprised, shy smile. "I wasn't expecting you so early."
"Hi," I replied, finding my voice at last. "I apologize if I interrupted you." I pointed in the direction where I'd just come. "I can come back later if you'd like."
She shook her head. "No, that's okay. I was just finishing up my workout video," she responded, gesturing me inside.
After I walked in, she shut the door behind us, and I glanced into her living room. The area was divided into two parts. The front half was filled with a couch, loveseat, and TV, which seemed typical. The second half consisted of a treadmill and a mini weight station.
Gail stopped at my side, staring between the room and me. I could feel the electricity brewing between us. I was a man dedicated to keeping my body in prime condition, but this might be too much.
Jesus…I have to watch her do workout videos here? With her dressed like that?
All my blood rushed south.
"Is everything all right?" she asked me apprehensively, breaking my concentration.
"Yep," I croaked out in a hoarse voice before looking at her.