Happy Release Day to Jessica Sorensen and her new YA Contemporary Romance - Confessions of a Kleptomaniac.
Enjoy a sneak peek into the book below and make sure to enter for a chance to win an ebook copy of this book!
♥ BUY THE BOOK ♥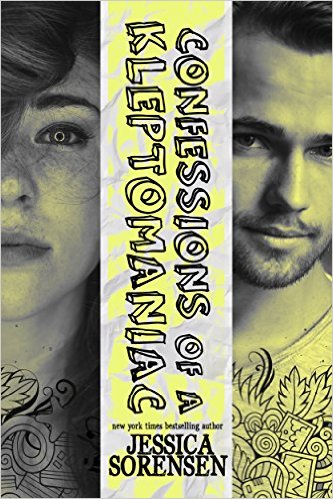 Everyone thinks Luna Harvey is a good girl, but she has a dark secret. She's a kleptomaniac. For years, Luna has managed to keep her secret from everyone, until one day she slips up and almost gets caught. Fortunately, Grey Sawyer steps in and saves her from getting into trouble.
Grey Sawyer is one of the most popular guys in school and hasn't always been nice to Luna. While she's grateful he helped her out, Luna worries he'll tell everyone her secret and her good girl reputation will be ruined.
Grey understands Luna's situation more than she realizes, though, because he has a secret of his own. One he desperately wants to tell Luna. But with their rocky past, he knows he'll have to get her to trust him first and show Luna he's not the guy he used to be.

I received a copy in exchange for an honest review!
What I say:
I was a little hesitant before starting the because I've read a lot of really angsty dramas recently and was worried I may be headed for another OTT teen pain-fest. Thankfully although Confessions of a Kleptomaniac does cover a lot of dark issues, it isn't all doom and gloom. The angst level felt about right and because it contains a good balance of hard hitting drama and sweet, funnier moments. The
dual POV really helped draw me into the lives of
the two main characters.
Luna (love the name) is being weighed down by expectation. Her coping technique for dealing with her difficult situation is stealing. Not exactly an ideal solution, but it brings her some semblance of control in her life and helps her escape from her 'good girl' mantra. I can't say much about why she steals or what she's dealing without giving too much away. It's being caught by Grey, which causes Luna to start taking control of her life.
Grey is popular and handsome, but he hasn't always been all that nice to Luna. She's surprised by how accepting he is of her issues. They form a sweet friendship which is unexpected by both them and everybody at school. I really liked Grey and although I wasn't impressed by his earlier behaviour, I understand why he acts as he does. He totally won me over.
I liked the balance in their friendship and although they find each other by circumstance, I felt as though they pushed and supported each other. They both suffer in very different ways, but the beauty is in how they cope with, and survive these losses.
I liked the secondary characters, Luna's friends were particularly funny and made me smile. I wasn't aways convinced by the school 'baddies' but the real baddies were actually far more upsetting and difficult to stomach. Although this is a YA story, the issues are often seen by people of different ages. The plots is easily relatable for
New Adult and Adult readers.
4 Stars in my Sky!

He reaches out and molds his hands around mine, bringing me the smallest amount of comfort. "Can you do me a favor? The next time something happens when you feel that pressure, can you talk to me first before you do anything?"

"You really want me to keep talking to you after what I just told you?"

"You think I'd stop liking you because you steal sometimes?" He shakes his head in disbelief. "Luna, I let my friends torture you for years. If anything, you shouldn't be sitting here, talking to me."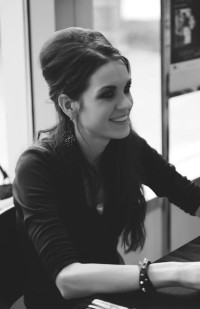 Jessica Sorensen is a New York Times and USA Today bestselling author from the snowy mountains of Wyoming. When she's not writing, she spends her time reading and hanging out with her family.