Date Published:
February 2018
Publisher: The Catalyst Group
All that glitters is not gold and this is hitting home for Aleyna, a business woman, wife and mother, as she struggles between her traditional family desires and being unhappy in a marriage with her less than faithful husband, Kyle. Being a public speaker on confidence and success, Aleyna feels she isn't being honest with herself or the world as she learns that the cancer she once beat has returned, bringing her face to face with a choice; her life or her marriage. This is a journey of self- discovery, strength, healing and courage.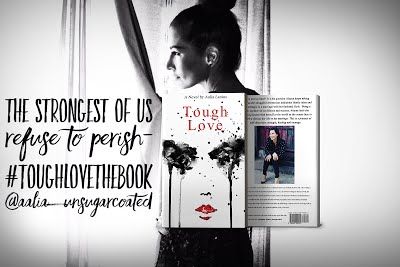 Aalia Lanius; storyteller, survivor, and a woman dedicated to reminding others that there is always hope in the dark, drawing you in with her spirit and vulnerability. Based on personal experiences, she writes and speaks on topics such as survival of childhood molestation & teenage sexual assault, attempted suicide, eating disorders, marriage & relationship issues, divorce, parenting, financial success & health challenges. Creative ambitions had always taken a back seat, focusing on health, business & being a mother, but not anymore! Her biographical fiction novel "Tough Love", released February 2018 & she is confident that her stories will spread a positive message and impact others.
Her storytelling doesn't stop there; her next book is set to release by January 2019! In between writing fiction novels, she lives in Los Angeles County with her husband, Joseph Lanius, Film Executive Producer & Entertainment Attorney, whom she married in 2016 & welcomed a daughter with in January 2017.
As a mother of four, Aalia splits her time between yoga pants, mom duties, red carpet events, & traveling the world with her family seeking adventure & any opportunity to share a positive message.